Instructional Tech News – Nov. 10
Gradescope License Renewed
UA's license for Gradescope will be renewed for the upcoming year, thanks to all who submitted feedback. If you haven't used Gradescope yet, check it out! Gradescope is an ideal tool for assessing hand-written work. Below is an example of how Gradescope can be used to grade a math equation. Learn more on the CIT website.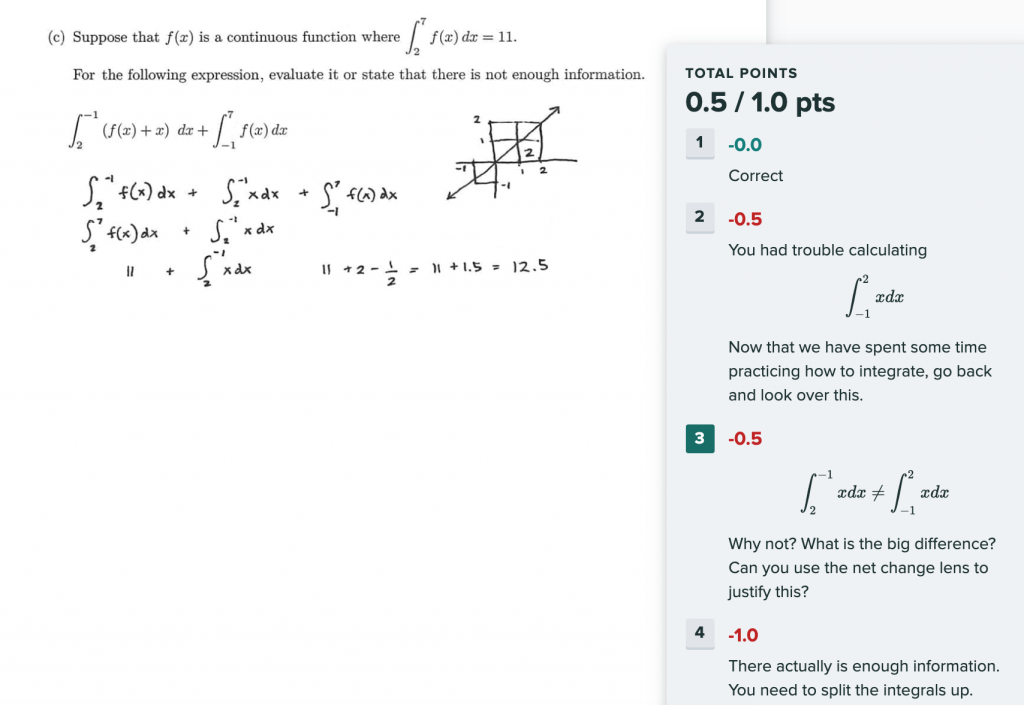 Consider Alternative Assignments using Adobe Creative Cloud
Did you know that all UA students and faculty have access to Adobe Creative Cloud software? This includes Spark, Audition, Photoshop, InDesign and others. Consider developing alternative and creative assignments (podcasts, timelines, videos) for your students. Visit the Adobe Education Exchange for inspiration.
Reminder – Respondus Webinars
Many instructors may be planning to use Respondus for final exams. Make plans to attend one of Repondus' upcoming webinars that offer comprehensive training for using Respondus Lockdown Browser and Respondus Monitor for online exams 
Reminder – Blackboard Collaborate Ultra Maintenance
Blackboard Collaborate Ultra will undergo scheduled maintenance Nov. 12 from 1:00 a.m. until 5:00 a.m. Collaborate Ultra users will experience intermittent availability of the service during the scheduled maintenance window
We're here to help.
Want someone to look over your test settings in preparation for final exams? We can do that – and more. Book an appointment to meet virtually with CIT today!