Interactive monitors are in most multimedia classrooms at UA.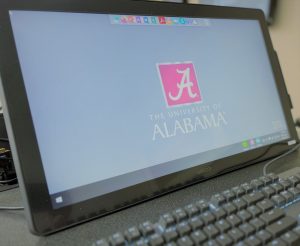 ---
Classroom Interactive Monitor Support
Technical and access issues
Review the guides above. For other issues, Audio/Visual Solutions (AVS) provides technical support for Wacom Tablet displays.
Use the classroom help phone (Dial 2) to reach the AVS help desk.
Dial 348-3453 from any other phone.
Email avsolutions@ua.edu
Teaching and learning
The Center for Instructional Technology (CIT) can help you find creative and effective ways to use the classroom interactive monitor with supported instructional technologies for annotation. Contact CIT to schedule a one-on-one consultation or an instruction session for your group.