Blackboard Learn is moving to the cloud August 5 – 13.
In August, UA's instance of Blackboard Learn will move from being hosted in Blackboard's data centers to being hosted in the cloud, a hosting strategy otherwise known as software as a service (SaaS). Moving to SaaS allows for flexibility, scalability, resilience and innovation.
Flexibility – system updates without downtime
Scalability – ability to balance based on load and demand
Resilience – comprehensive monitoring to ensure quality and consistency
Innovation – small, frequent updates with new features and enhancements
System Downtime
The move to SaaS will require a few days of system downtime. Blackboard Learn will be unavailable beginning August 5 and will resume service by 5pm August 13. Our teams will be working diligently during this time window to perform the upgrade as quickly as possible to resume service.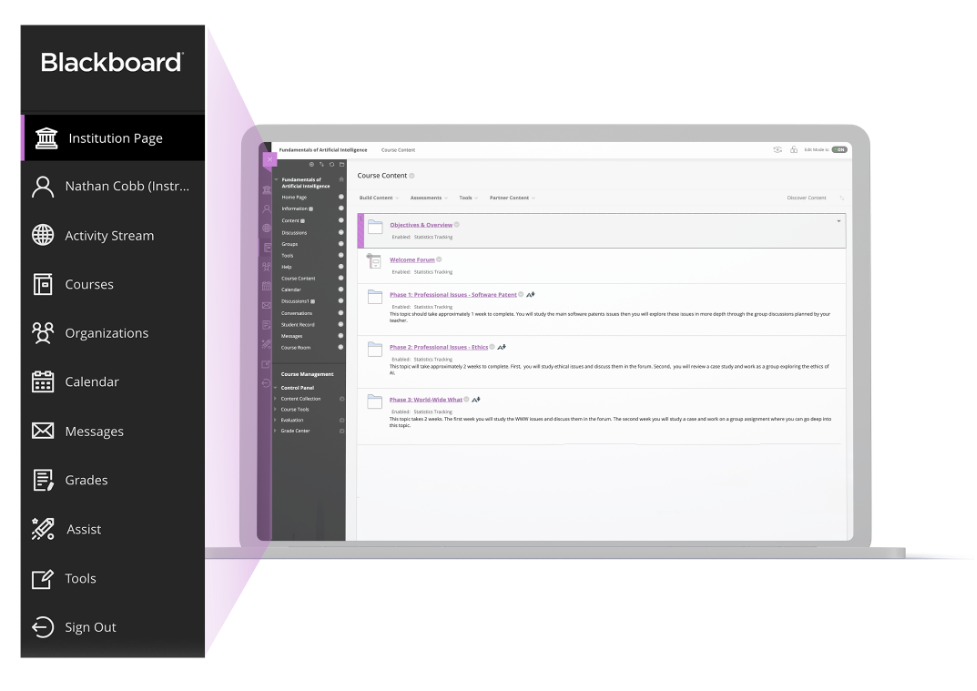 Ultra Base Navigation
Moving UA's Blackboard Learn instance to SaaS allows us to deploy Blackboard Ultra Base navigation. If you've used Blackboard Collaborate Ultra, you've already experienced what Ultra looks like. Ultra offers a modern, intuitive and personalized look characterized by simple workflows and an accessible, fully responsive design.
Ultra provides a new way to navigate course content that will save you time and help you stay on top of what's important. The personalized interface enables quick access to relevant information. It highlights what's new, what's due and offers valuable insights into performance.
As we approach the SaaS migration in August, we will post additional tutorials, guides and information. Several awesome new features are coming your way, and we're excited to share them with you.