UA System Hosts Virtual Scholars Institute
This month The University of Alabama System will be hosting its 13th Annual Scholars Institute. For the first time, this year's Scholars Institute will take place as a series of online events.
The institute kicks off Friday, May 15 at 10am with a virtual presentation offering an overview of how the UA System community is responding to events related to the novel coronavirus (COVID-19). A student panel will also discuss their experiences of learning in an online or remote format during the spring 2020 semester.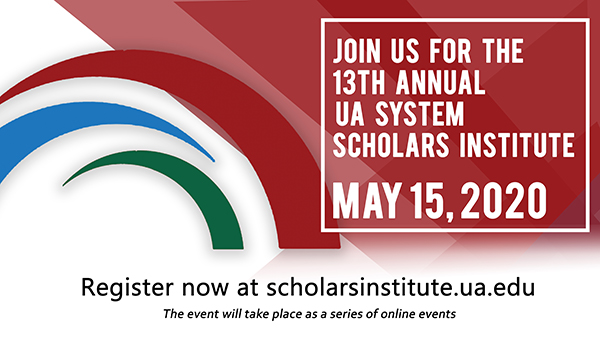 "Like most events happening right now this year's event will be quite different than past Scholars Institutes that UA has hosted" said Rachel Thompson, director of UA's Center for Instructional Technology and planning committee member for the Scholars Institute. "We're excited to host the event virtually, and we're looking forward to what students have to say about the transition to online learning."
The Scholars Institute fosters a shared community of knowledge among members of the three UA System campuses. The online series will include live presentations, panel discussions, Q&As and other ways to discuss current challenges and opportunities in the use of technology in teaching and learning.
Institute presentations will align with the institute theme, "Diversity, Equity, and Inclusion: Using Technology to Bridge Connections" and explore some aspect of technology's role in teaching, research, and service.
Learn more, and register for the Scholars Institute, on the CIT website. For more information, contact UA's Center for Instructional Technology at cit@ua.edu.