RESOLVED – Known Issue: Blackboard Learn Panopto login error
Update 01/16/2022 11 a.m.: CIT has applied a settings change to resolve this issue. Users may need to clear cache and cookies to apply the change. If the issue persists, contact cit@ua.edu.
---
CIT has learned that, in some Spring 2022 courses, users receive a login prompt when accessing the Panopto Videos tool (Course Videos in the Course Menu):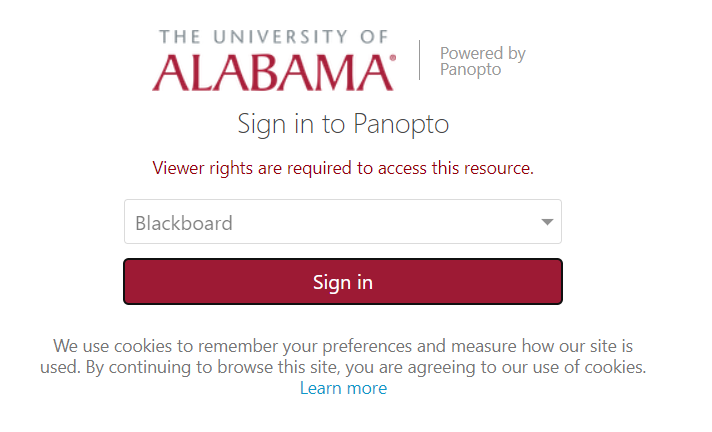 For these users, attempts to login may be unsuccessful, leading to error messages or login "loops."
We are working with Panopto Support to resolve the issue. In the meantime, Panopto users may create, access, and share videos through the UA Panopto site.
Panopto support is available over the holiday weekend:
Panopto 24/7 support
support@panopto.com
855-765-2341
Real-time information about Panopto status, as well as updates about scheduled maintenance and past incidents, is available on the Panopto status page.